GetThatWholesale.com Goes to the Presses with Informative New E-Book
GetThatWholesale is putting pen to paper or should we say, keystroke to E-Book. The new book titled "Sourcing Wholesale 101" is a beginner's guide to wholesale and will assist new comers to the industry.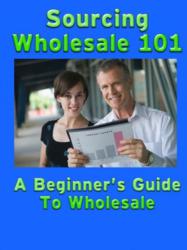 Sourcing Wholesale 101
The book is centered around the basics, it covers many of the most common questions, like what's the difference between a Customer Return and a Closeout?, it might sound simple to those of us inside the industry but to others it can be quite confusing.
Bethel, Connecticut (PRWEB) August 08, 2012